Training for an Ironman or Ironman 70.3 in 2018?
Focus on Fitness offers a professional Ironman Training service working with athletes across Ireland.
Working with me, you will improve your overall abilities, skills, knowledge, mental preparation, and receive all the support you need to ensure you are fully ready to have your best Ironman experience.
I have raced at Ironman events around the world including the Chattanooga, TN, UK, Switzerland, Austria, Lanzarote, Nice, Copenhagen, qualified for Kona 2018 and have coached many to Ironman 70.3 World Championship qualification.
In 2016 15 Focus on Fitness Athletes train and raced Ironman Barcelona
2017 brought 12 Focus on Fitness Athletes to Ironman Barcelona, all finished…have a read of Don Ryans Race Report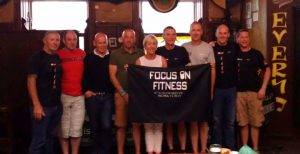 Specialising in Endurance Sports Training
I am dedicated, experienced and passionate about what I do. I work closely with my athletes using individualised training programs to optimise their training and racing.
There are a limited number of athlete openings each year, so contact me early to secure your place with Focus on Fitness Ironman, Ironman 70.3, or
World Championship  preparation.
Athletes I work with range from first time Try a Tri athletes to Ironman 70.3 World Championships Qualifiers, Elite Athletes, Endurance Athletes, Runners and Cyclists.
Next April 2018 Focus on Fitness Training Camp takes place in Lanzarote. Places are limited!
Book Today to secure your place.
Check out our Success Stories then give me a call!
Contact me today to discuss your options for achieving your Ironman/Ironman 70.3 race goals.