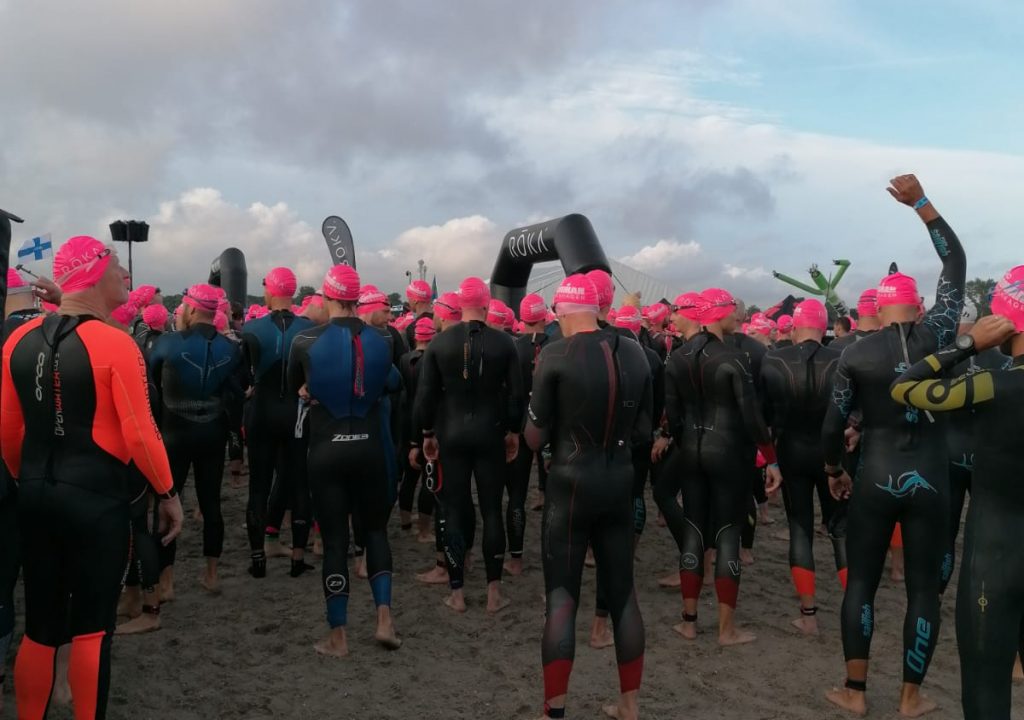 Competitive Advantage
To perform to the best of your ability, finding your competitive advantage is a must.
Instead of looking externally for your competitive advantage, let's see what you can work on within yourself, and perform like never before.
1. Step out of Your Comfort Zone
From a young age, we are often taught to avoid discomfort. However, discomfort can be a positive in some cases. This is especially true with your training. Discomfort can lead to further growth. When you push yourself in training, (in a controlled way), and get used to this feeling of discomfort, you will find your edge.
If you don't find yourself stepping out of your comfort zone, and into your discomfort zone, you will never push yourself to new limits… limits you didn't think existed.
2. Consistency
If you know me, you know how much I say the word 'consistency'. It is the basis of all success in my opinion, and what will set you apart.
Set a realistic plan, and show up each and every day as planned.
Setting a realistic plan is key here. Consistency is not a realistic goal with an unrealistic training plan. Look at your life commitments, and understand what is going to work for you. If what you strive for on a weekly basis is not possible long-term, you will be setting yourself up for failure.
3. Be Curious
Anything is possible… let your mind run free. What would you love to do?
I have spoken to a lot of people who have a goal in mind but feel embarrassed to come out and say it. I have heard it so many times 'you probably think I am mad but…' I don't think you are mad. I think you can do whatever you put your mind to.
Be curious… explore your possibilities.
4. Immediate Gratification
Look at the long game when it comes to your training. You are not going to see results overnight. Take it slowly, set yourself a long-term goal, and work towards that. Don't let it deter you when you don't see instant changes. Whether it is an Ironman, running 10km, or taking part in your first triathlon, this should be the focus.
Your training shouldn't be determined by factors like your average pace… remember you are building up your training each and every day… getting stronger, both mentally and physically. That feeling at the finish line of your long-term goal will far outweigh how you felt reaching a certain pace during your training.
To help you get to the start line of your long-term goal, set yourself short-term personal goals along the way. These will help you keep focused, but remember your long-term goal, when reached, will be the ultimate gratification.
5. Noise Cancellation
We live in a world with constant noise pollution. People and businesses are constantly competing for our attention and it can become overwhelming.
Work towards ignoring these added stimuli in your life. Whether it is meditation, your training time, or quite literally noise-canceling headphones, take that time for yourself to feel calm and have time to recover mentally.
It is quite an empowering feeling to be able to ignore these stimuli. This is something that I have found can take time and practice, but once it is reached… it is a great feeling.
6. Be Present
Following on from ignoring all of the noise around us, I thought it was important to mention the here and now…. being present. Again, there are so many distractions around us, from our phones, TV, computers, Stava, etc. Take some time out and just be present. I think this is crucial in both your training life and day-to-day life.
Focus on the task at hand… whether it is catching up with a friend or family member, or getting your session in, be in the moment.
7. Failure
Failure… a strong word! It has a negative connontation, and is something a lot of us fear. However, there are a lot of positives when it comes to failure. It is how we learn, and how we grow.
We will never strive for failure, but we should embrace it when it happens… take notes and move on.
8. Let's Simplify Things
In an already overly complicated world, why try to make things more complicated?
Let's go back to basics…. set a goal, and find a way to reach this goal. While it is good to understand how you are going to reach your goal, don't over analyse the data. Leave that to me.
By getting too much into the detail, it can make you forget your reason for starting in the first place.
9. Be Yourself
Last, but certainly not least… just be yourself. There is no one else like you out there, and that is one of your strongest competitive advantages.